Just one Idea
I started out with one idea - to raise the standard of quality for apparel for women. I've been a product geek since I can remember and I am awe-inspired when I see my clothes worn by the women they were intended for - those who appreciate quality, durability and great style. It warms my heart to see a generation's worth of the brand I started 29 years ago still worn today. From my niece scoffing pieces from her mom's closet, college students' thrift shop finds to customers showing up in my store wearing items over ten years old that are still holding up and wearing well. Favorite pieces - that's my mission - creating beloved items of clothing that customers can wear and wear again. From one generation to the next....With love and gratitude,
Follow us @jillmcgowaninc
Our Instagram site is updated daily or almost daily. Here is where you will find new designs, new fabrics, updated hours, events, and other things we care about.
News
---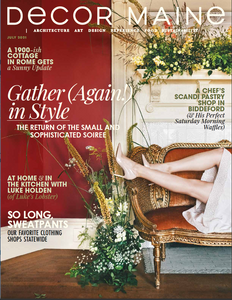 "We call them 'shirts,' not 'blouses,' for a reason,"Jill McGowan says of her timeless, stylish, nearly indestructible women's apparel. Going by her Exchange Street shop's longtime success, it seems that...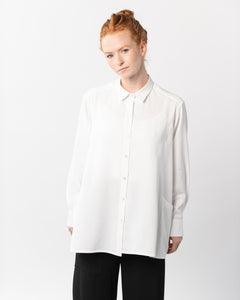 Gift Guides 2020: For the Trendsetter For that challenging person on your list–the one with the keenest eye–may we suggest some of the below options?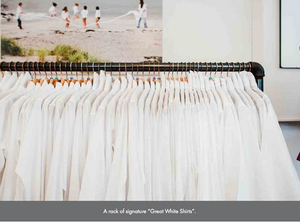 Today racks of McGowan's beloved shirts fill a bright and cozy room in a historic Old Port building. There's lots of variety even in her trademark white, with cuts from...